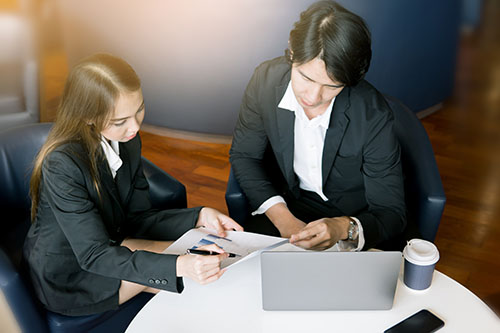 What is The Potential For Social Media to Affect Your Personal Injury Case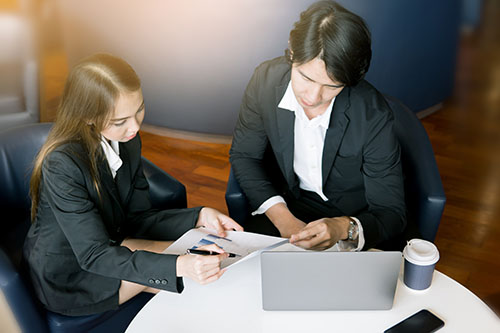 These days, folks post everything on social media, but your social media habits and posts could greatly affect your personal injury settlements. We're uncovering why and how here.
Today it's not just adolescents using social media. For instance, recent surveys show that close to 80% of all American adults use Facebook. Chances are, you love using social media to like and share baby pictures, travel updates, or even morning lattes. These sites can be a great way to stay in touch with family and friends. It's important to keep in mind, however, that what you post on social media is shared on the world wide web. This means that if you share personal information, strangers may be able to access it.
Many social media users are fairly savvy about what they share. They're careful not to post content that would look bad to employers, or that could compromise their safety. These are good precautions to take. That said, many people don't realize that jeopardizing a job opportunity isn't the only way their social media activity could lose them money.  Bad social media decisions can also compromise personal injury settlements.
If you're in the middle of a personal injury settlement, you can bet that the other side's attorneys will be checking your social media. Depending on what you've posted, they can get information that will hurt your case in court.
So how can you make sure your social media activity won't hurt your case in personal injury settlements? Let's take a closer look.
Social media is fair game in court
Many folks working in personal injury settlements are surprised to learn that their social media activity can be used against them in court.  Legally, social media sites are considered part of the public sphere. So, when you post content to your social media page, you are sharing it with the public.
Additionally, making your page private does not necessarily guarantee privacy. Even if you only share a picture with your own network, it is still considered a matter of public record if it's shared on your public page.
Why lawyers look at social media
The primary way that social media users damage their personal injury settlements is by undermining their claims. When you have a personal injury claim, you hire a lawyer to advocate for your cause. Your lawyer's job is to demonstrate that you have suffered injuries and therefore deserve compensation.
By contrast, the defendant's insurance company's goal is to pay out as little settlement money as possible. The job of the insurance company's lawyers is to show that your injuries are not as severe as you claim. If they can prove this, they can argue that you deserve little or no settlement money.
Undermining your own claims
One way lawyers try to undermine injury claims is through social media posts.  A lawyer may look for pictures and or comments that show you engaging in activities that seem to contradict your claims.
For example, let's say you've been injured in a car accident. You may decide to make a claim that, in addition to affecting your mobility, the injury has negatively impacted your quality of life. Then, let's say that you decide to spend a weekend at the beach. Even though walking may still be difficult for you, laying on the sand and floating in the water are activities you can manage. You post pictures from your beach day on social media and get a lot of positive reactions from friends. In reality, there is no inconsistency between the injuries you have and the pictures you've posted. But this fact won't stop the opposing side's attorney from attempting to construct a narrative from these posts.
The attorney might question how severe your injuries are if you're spending an afternoon at the beach. They may even try to use your smiling face or your friends' reactions to the photos against you. If you're having a great time, and have a group of supportive friends, then you're clearly not experiencing pain and suffering.
This may sound extreme, but it's honestly not out of the ordinary. This is essentially the case that was made in Romano vs. Steelcase. Here, the opposing lawyers argued that happy pictures of the plaintiff showed she was not injured. In these cases, it's up to the jury to decide whether your social media activity contradicts your story.
Talking about the case
It may seem unfair for lawyers to use images from happy moments to argue against the existence of injuries. And, in some cases, it is.  In other cases, however, social media users create trouble for themselves. One way they do this is by sharing sensitive details about ongoing personal injury settlements.
For instance, complaining on social media about the circumstances that caused your injury could harm your case. Such posts might make you look vindictive, or like you're looking for a lawsuit. Even discussing your pain or your doctor's visits could be problematic. If your descriptions of your injury don't exactly match your legal case, this can be used against you.
For these reasons, it's best to avoid any discussion related to your injuries. Remember, anything you say can (and often will) be used against you in a court of law.
Social media guidelines for users with outstanding personal injury settlements
So how can you make sure that your Facebook account won't undermine your personal injury settlements? There are a few best practices to follow.
As we already mentioned, avoid any discussion related to the case. Even complaining about your car being totaled, or asking for prayers for an upcoming surgery can be risky.
Additionally, it's always a good idea to set your profile to private. You also should never accept friend requests from people you aren't sure that you know.
Of course, the best way to play it safe is to take a break from social media altogether. You never know how the opposing side might spin a seemingly innocent post.
If you have more questions about how social media activity could affect your personal injury settlements, contact your attorney.