How pre-settlement legal funding works in 3 easy steps:
Complete the application and let your attorney know that you applied for funding with Signal.

Signal calls your attorney to verify your case information and gather additional details.

Signal sends you the money directly the same day via Western Union, overnight check, ACH or wire transfer.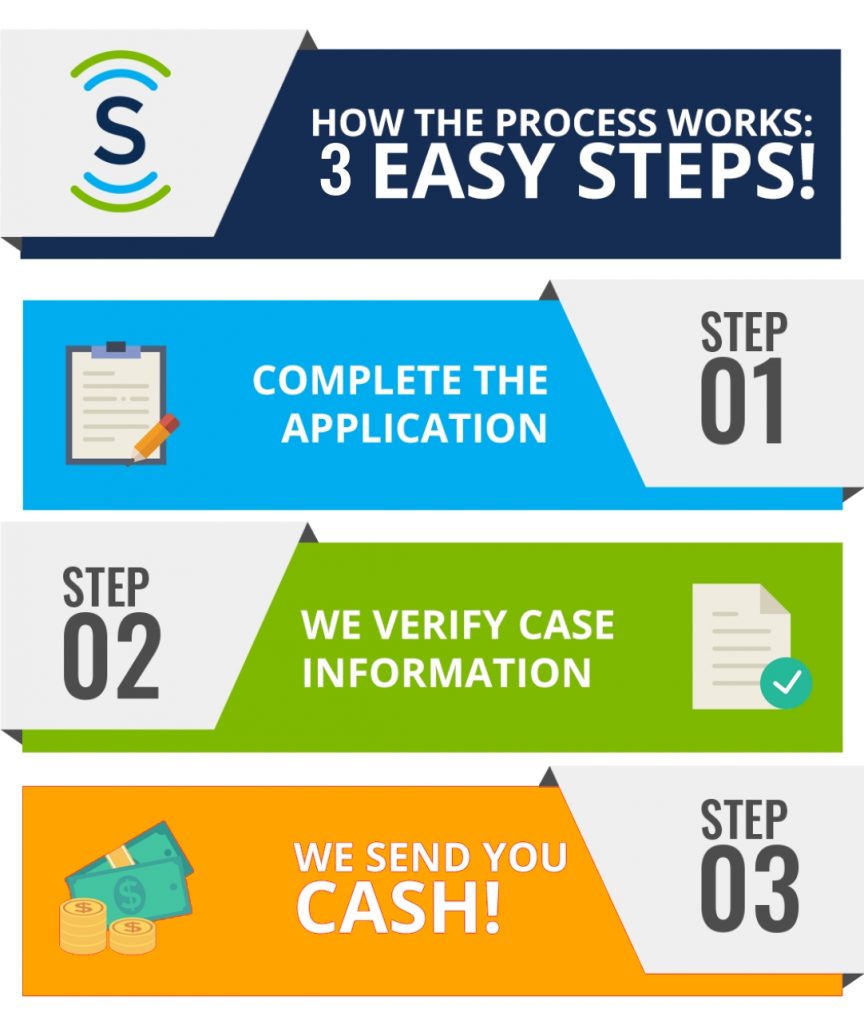 No monthly repayment schedules to worry about.

Use the money for whatever you'd like. There are zero restrictions.

When you win your case, your attorney will send us the amount owed out of the settlement award.

If you lose your case, you owe us nothing, nada, zip, zero… and you keep the money already sent to you.

No delays, no approval committee, no extensive background checks or credit approvals.
We are fast, friendly, and focused.
We've simplified the legal funding process into 3 easy steps. We know you have enough to worry about; your health, your family, your bills, and your case. That's why we work fast, friendly, and are focused to get you the cash you need sooner rather than later.